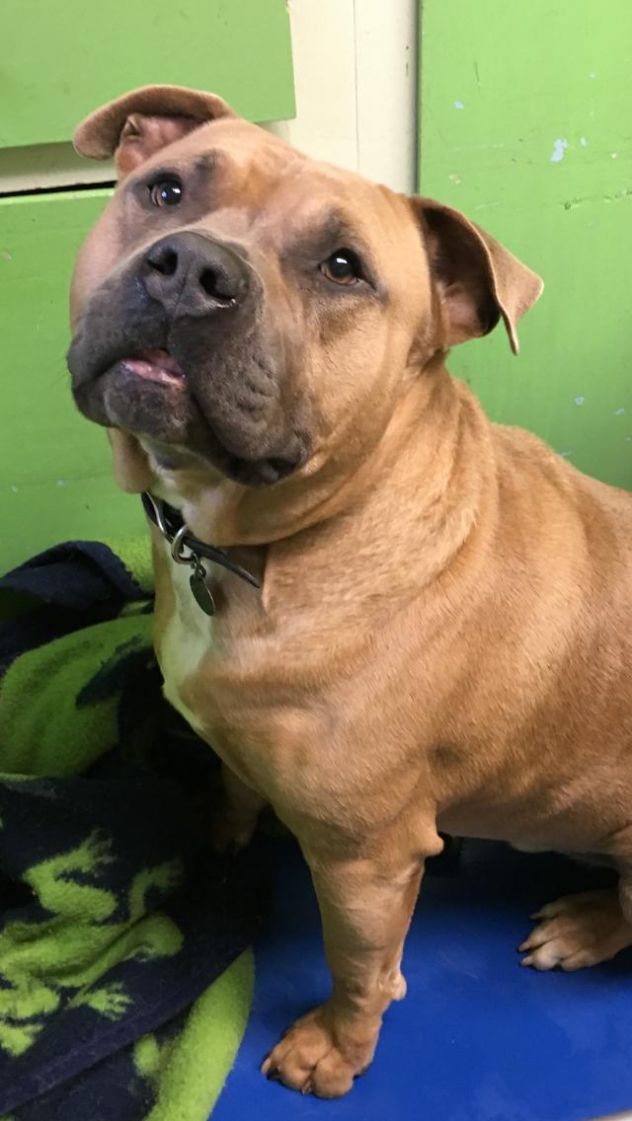 Who wants to be the lucky pet parent to wake up to this sweet face each day?
Rocky came to PCHS as an owner surrender due to military. Rocky has lived with older children in a home environment. He is housebroken. Rocky is a large breed,we only recommend owner who is knowledgeable in large breed dogs. He is a mush & loves to be around people. He will bark at strangers. Rocky just wants to be in a warm home environment. He does not like his collar pulled, needs a strong person to walk on leash. Prefer to be only dog in home.
For more information, please call the Pike County Humane Society at (570)296-7654 or send Email to pikecountyhs@gmail.com.Please Note: Petfinder listings may not always be up to date! Please call the shelter to make sure this dog is still available. All dogs and cats are micro-chipped for their protection.